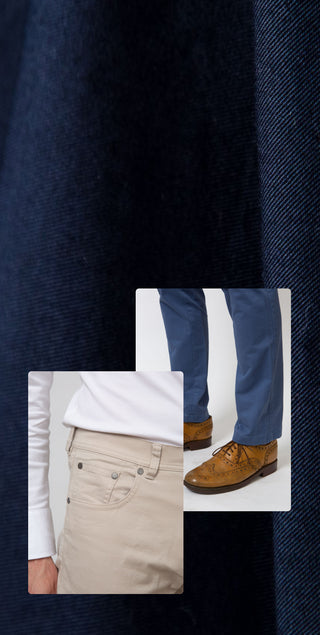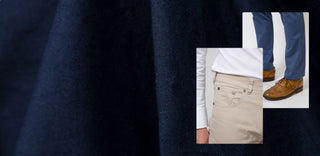 Your Pants Should Fit Better
With every possible waist and inseam combination available, your pants are finally going to fit how you've always wanted.
Custom Pants for Small, Tall, All
We offer all of our Chinos, 5 Pockets, and Dress Pants in every waist and inseam size. Select from a Slim, Straight, or Relaxed fit based on your preference – you can even customize the Rise. No more trips to the tailor to fix where your pants fall, and no more endlessly browsing brands that don't offer your unique size. If we did somehow miss your size or you want pants customized further, let us know.

• Waists from 26″ – 53″
• Inseams from 26″ – 44″, including half sizes
• Slim, Straight, and Relaxed Fit
Premium Fabrics
By partnering with the most prestigious apparel manufacturers in the world, Decent Apparel is able to deliver high quality fabrics like our wool from Milan and cotton from the Italian Alps straight to your door.
Better for the Planet
There are countless waste and inventory issues that most clothing brands can't solve today. With your purchase of custom pants, you're helping us prove that there's a better and more sustainable way to produce and shop.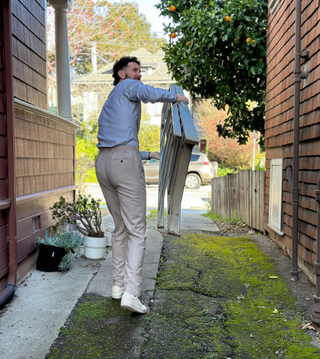 Delivery Timeline
Order today and delivery will take place within 3-4 weeks. If for any reason you don't absolutely love your pants, we have you covered with hassle-free returns.
Take It From Our First Customer
"I am most satisfied with my first order, hence the quick follow-up for another pair. I am most impressed with the excellent fit of the chinos. Standard sizes don't do much for me, and it's lovely to find, at last, an affordable pair of pants that fit so well. I have been a Gustin (5 -Pockets) and Proper Cloth customer for years but the fit of the Decent pants are the best yet. So, I look forward to shopping an increased set of styles and materials in due course."
– Joe H.