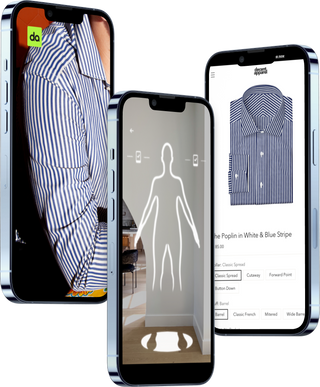 how it works
Welcome to a world where your size is the only size.
Shopping for clothes is full of frustrations and inefficiencies. Finding the right size can feel like searching for a needle in a haystack. Decent Apparel creates an experience that removes standard sizing and, instead, is centered around delivering a fit perfect for you.
1. Download
Download the app for iOS or Android to perform the body scan and setup your account.
2. Scan
The in-app scanning process should take two minutes and captures 200 measurements.
3. Customize
Customize the fit of your pants and shirts, as well as, your collar and cuff type.
4. Wear
Custom means just for you and how you want it to fit. We're always here to chat.
Steve is 6'2" and from Phoenix AZ
"The fit is exactly what I was hoping for and the length is perfect on the pants."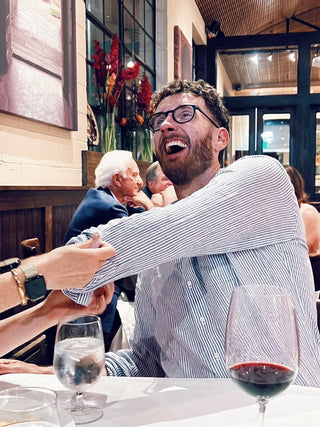 Justin is 6'8" and from Oakland CA
"When I first put on the clothes, I couldn't believe it. They actually fit!"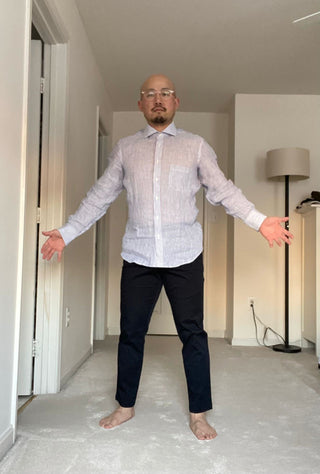 Eugene is 5'6" and from Arlington VA
"Both items fit great, but I'm especially impressed by the pants!"
Adam is 5'10" and from Brooklyn NY
"The Linen is a winner for me. Fit is exactly what I wanted in a skinny dress shirt!"
About us
Our approach
The idea of Decent Apparel originated from an evolving list of shared things we hated about shopping online for clothes. This was despite all of us working together over the past ten years at various direct-to-consumer companies. All of the pain points on our list centered around one thing: sizing.
Our solution is to eliminate sizing from the customer experience by combining smartphone scanning technology with high quality apparel, delivering custom-fit clothing without compromise.
Through our background in DTC, we are fortunate to partner with one of the most prestigious apparel manufacturers in the world to create a new way to buy clothing where all customers can feel confident in their size without the waste and inventory issues that most brands can't solve today.
You have questions, we have answers.